Hello and Welcome...
Before I give you details of our new challenge, I would like to say thanks
so much for your entries for last times challenge (Number 11), it means so much to us that you join us each fortnight.
Here are the lucky winners....
Our first randomly picked winner who will receive a prize from
Our second randomly picked winner who will receive a prize from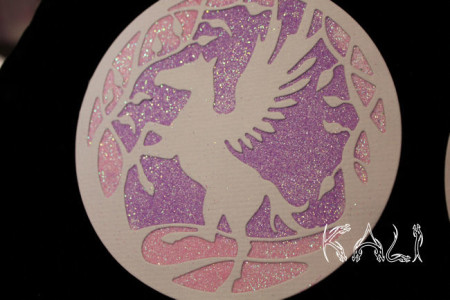 Congratulations to you both, please contact Diane Louise
at
craftyfriendschallengeblog@gmail.com
to claim your prize.
(Don't forget, you have
14
days to claim)
...and now for the Top 3 favourites, as chosen by Moshie
Congratulations and please collect your Top 3 Winners badge from the tab at the top of the page.
In no particular order...
Number 2
Kerry Lewis
Number 15
Aurora
Number 14
Jane Savage


---------------------------------------------------------



The theme of this weeks challenge is
CLEAN AND SIMPLE
We would love to see some white space as part of your design and
with minimal embellishments (if any).
You can make anything you like, maybe a card, a scrapbook layout of even home
decor
.
You can use any products you like to enter as long as it follows the theme for this fortnight
and don't forget you can enter up to three times.
Here are details of this challenge's wonderful sponsor -
I am Joyce Geleynse and I live in rural Ontario, Canada. I have been an artist for over thirty years, creating hundreds of custom portraits, paintings, and illustrations in the realism style. Working with pencil, oil pastel, and color pencils as my main tools, I love to create realistic drawings as well as images found only in my imagination. I have four stores on Etsy:
Toadstoolprintables
is the one where I sell my clipart and outline drawings,
Freshairprintables
is the store where I sell my detailed, realism drawings, as well as printable bookmarks and greeting cards; I sell my actual physical prints and originals via my
CountryArt Studio Store
, and in my
fourth store
I sell my original line of hand-sculpted clay babies. I have five grown children and 17 grandchildren so my life is full of God's blessings!!
Joyce is offering the winner a great prize of
3 images from her Toadstool's Etsy Shop
...and here is inspiration from Team 2 and as you can see, their cards are absolutely gorgeous.... thank you so much ladies. If you want to take a closer look at the DT's beautiful cards or leave them a comment, just click on the name above their card(s) and it will take you straight to their individual blogs.
Diane Louise
Dora
Linda
Translation - Happy Birthday in Dutch
Lisa G
Pauline
Petra
Sylvie
Unfortunately Sylvie was unable to make one of her lovely cards this challenge,
due to printed digital images being lost in the post.
Tracey
Have fun crafting
Hugs
Diane Louise and Team 2 Ladies xx